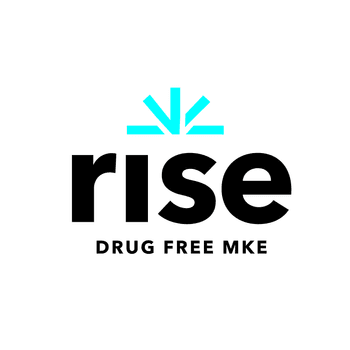 The goal of the RISE Drug Free MKE coalition is to engage diverse sectors of the community in collaborative, comprehensive and culturally competent mental health and wellness substance (mis)use prevention and environmental change activities that result in a reduction of substance (mis)use and an increase in mental health and wellness in Milwaukee County. The vision is to bring together resources, wisdom, talents, and passion to create a happy and healthy community.
The coalition is governed by an Executive Committee, comprised of:
Chair: Aaron Lipski
Rachael Cooper
Nicole Fumo
Tamika Glenn
Gloria Marfo
Jody Rhodes
All RISE Drug Free MKE coalition meetings are open to the public and any interested stakeholders. RISE Drug Free MKE holds full coalition meetings the third Thursday during odd-numbered months and Executive Board meetings monthly. Voting members are individuals who attend at least half of the six annual meetings and have signed a Coalition Involvement Agreement. Project-based committees are formed ad hoc to meet the evolving needs of the community and the coalition.