RISE Drug Free MKE is working on reducing harmful "upstream" factors that contribute to substance misuse while promoting factors that help a person avoid misusing alcohol and drugs.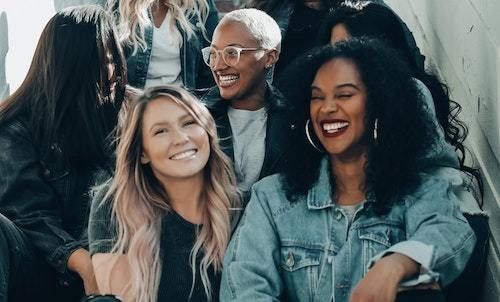 A critical factor is an individual's mental health and wellness. If someone is living with a mental health condition such as depression or anxiety, they may cope by self-medicating with alcohol or drugs, or misuse medication that has been prescribed to them. In addition, some substance use may result in poor mental health, such as anxiety or paranoia.
Another factor that can contribute to or result from substance misuse is a person's wellness. Wellness can be defined as "the active pursuit of activities, choices, and lifestyles that lead to a state of holistic health." Note that wellness is an "active pursuit" and involves "holistic health," meaning that it involves the whole person, not just our bodies but our minds, emotions, spiritual path, relationships, and environment.
The RISE Drug Free MKE coalition envisions a community in which all members enjoy good mental health and are actively pursuing their optimal state of wellbeing. When more individuals and communities are able to make participate in healthy activities, make healthy choices, and lead healthy lives, not only will substance misuse decrease, but individuals and our communities will thrive.
Meet Gloria Marfo, RISE Drug Free MKE's Mental Health & Wellness Coordinator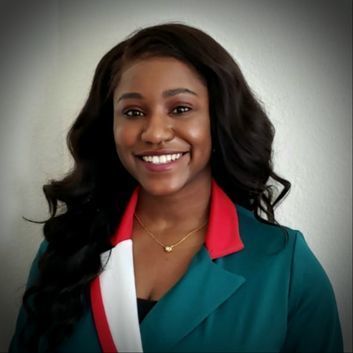 Gloria serves as RISE Drug Free MKE's Mental Health and Wellness Coordinator, a position that allows her to connect and support community resources and members to improve Milwaukee County residents' mental health and wellbeing. She is a certified trainer of Youth Mental Health First Aid and QPR Question, Persuade, Refer Suicide Prevention Gatekeeper Training.
Gloria began her career in public health in Baltimore, where she focused on violence prevention and substance use intervention. Most recently, she served as Program Coordinator of the Supporting Male Survivors of Violence grant at the Baltimore City Health Department. In that capacity, she facilitated community events, including weekly S.E.L.F. Community Conversations with young males of color and their families and the Summer Youth Engagement Program for young men of color. Gloria also served as a Trauma Programs Intern in Baltimore's Office of Violence Prevention and as a Substance Use Programming and Educational Resources Peer Educator at the University of Maryland Health Center. She earned her Bachelor of Science in Community Health, Special Populations, from the University of Maryland. She and her husband currently serve as the youth leaders in their local church and in her spare time, you can find Gloria admiring the natural beauty that this world has to offer!
Want to get in touch with Gloria? Email her now.
Mental Health & Wellness Blog
Mental Health & Wellness Resources
Learn about these no-cost workshops on youth and adult mental health, suicide prevention, Mindful Gratitude, substance abuse and trauma, and verbal de-escalation techniques available to individuals who live or work in Milwaukee County.

100+ community resources for Milwaukee County residents, including Black/African American residents, LGBTQ+ individuals, Spanish speakers, kids/teens/families, Indigenous Peoples, domestic violence survivors, and more.

Information and resources about the connection between mental health and substance use, from MentalHealth.gov.

From the Global Wellness Institute, information on wellness, the history and components of wellness, evidence, and resources.

Up-to-date information on substance use and health with a special emphasis on the impact of opioids.

Information on programs and services for Milwaukee County residents of all ages who need help with mental health and substance use issues. If you're in crisis, call 414-257-7222.

The Lifeline provides 24/7, free and confidential support for people in distress, prevention and crisis resources for you or your loved ones, and best practices for professionals in the United States.

​​​​​​​​​​​​​​​​​​​​​​​​​​​​​​​​​​​​​​​​​​​​​​​​​​​​​​​​The Office of Children's Mental Health (OCMH) supports Wisconsin's children in achieving their optimal mental health and well-being.

The Mental Health Crisis Card tells people who are with a youth, or adult, experiencing a mental health crisis what to do immediately, in the first five minutes, to de-escalate the situation. The card is completed by the person carrying it and includes calming strategies and what works and what hurts in crisis situations. From the Office of Children's Mental Health.