Community Advocates Public Policy Institute and RISE Drug Free MKE believe that members of our community should be empowered to make informed decisions so that we can prevent small problems from turning into traumatic crises. That's why have developed a niche in Southeastern Wisconsin as a training resource for community members, human services providers, and coalition members who want to take their skills and awareness to the next level and become prevention experts.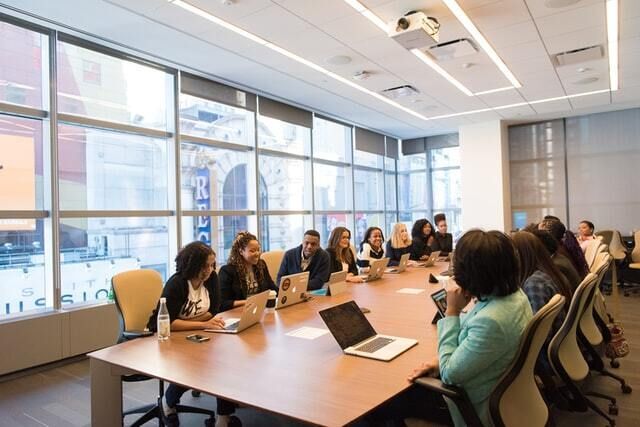 Our certified trainers provide unique, interactive, and enlightening learning opportunities on mental health, substance use, trauma, parenting, and coalition building so that participants can become advocates in the workplace, in schools, and in community settings.
Our Trainings
Our evidence-based, trauma-responsive learning opportunities include:
Mental Health First Aid for Adults: We offer Adult Mental Health First Aid, which provides adults with the tools to assist other adults who may be developing a mental health problem or experiencing a crisis. This training will help employers, law enforcement, health care professionals, faith leaders, community members, and caring friends and family be of assistance when they encounter an adult in need. Learn more. 
Mental Health First Aid for Adults Working with Youth: You may know CPR for physical emergencies. Why not learn Mental Health First Aid to use during a mental health crisis? The course introduces common mental health challenges for youth, reviews typical adolescent development, and teaches a 5-step action plan for how to help young people in both crisis and non-crisis situations. Learn more. 
Question, Persuade, Refer (QPR) Suicide Gatekeeper Training: QPR-trained gatekeepers learn how to be receptive to certain warning signs, intervention measures and follow-up methods when dealing with potentially suicidal peers. The ultimate goal is to refer the person being helped to the correct professional care. Learn more. 
Substance Abuse and Trauma: During this evidence-based training, substance abuse prevention specialists, youth workers, community advocates, and AODA counselors explore national, statewide, and local data on trauma and substance abuse. Participants leave with a greater understanding of the prevention, impact, and resolution of substance abuse and its connection to trauma. Learn more.
10 Tips to Reduce Conflict: Practical Verbal De-Escalation Techniques: Do you want to learn how to defuse a situation before it spirals out of control? Do you want to understand why and how conflict builds and what you can do to resolve it? During this two-hour virtual workshop, you will learn how to increase safety by utilizing verbal de-escalation techniques. Learn more.
Additional Resources
Receive the Public Policy Institute's training course announcements in your inbox by signing up here.
Our bimonthly Milwaukee Prevention Journal e-newsletter includes training opportunities, events, and resources. Subscribe here. 
Want to rent our Training Center for your next group meeting? Contact Kari Southern at 414-270-2950 or ksouthern@communityadvocates.net.