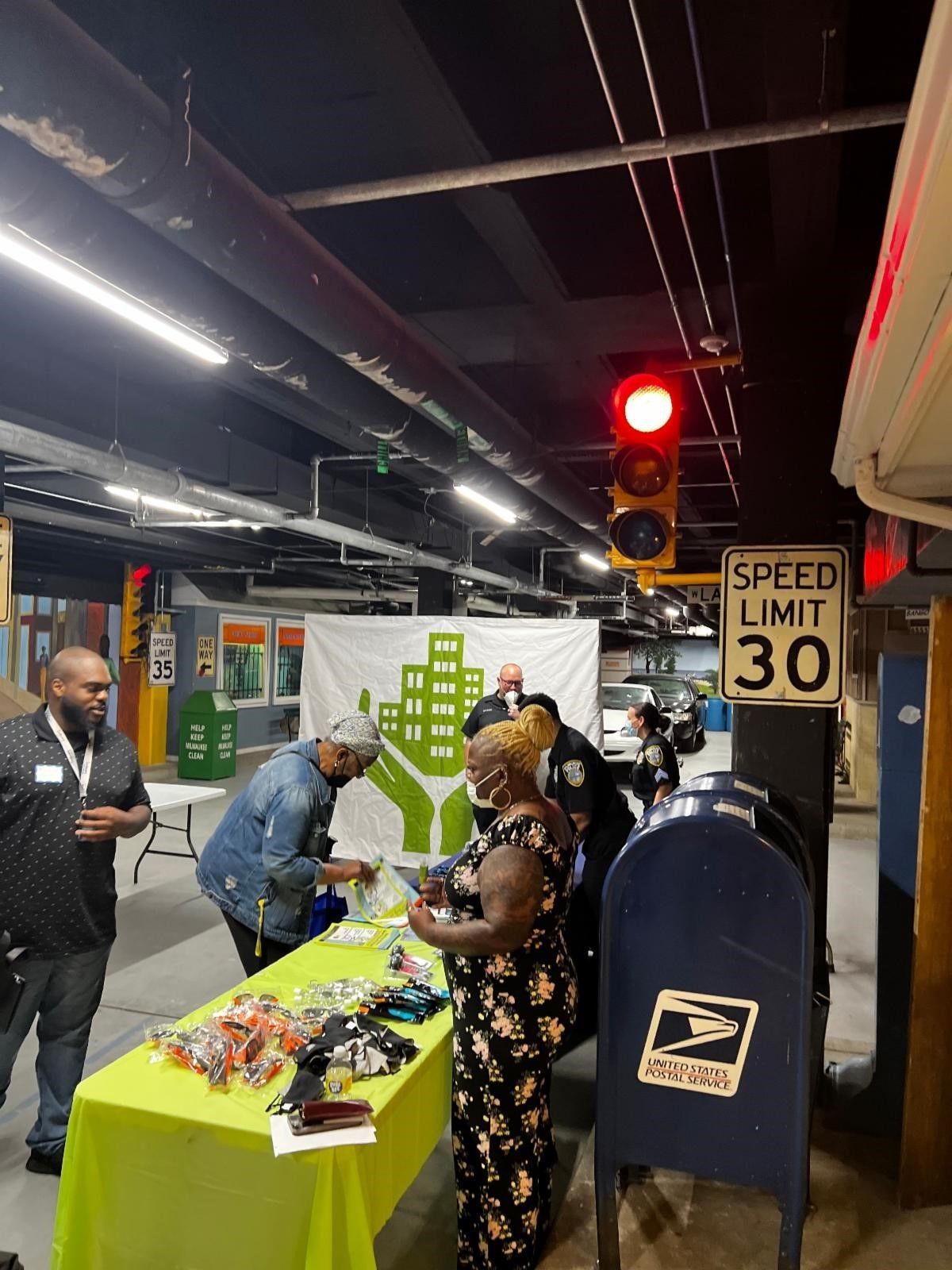 Community Advocates Public Policy Institute held its first in-person youth event of the year, Reality Check: Creativity of Retailers, on Tuesday, May 10. Reality Check highlighted potentially hidden items that may indicate a youth is engaging in form of risky behavior involving substance use, while also guiding parents of youth through Small Talks tips to navigate the conversation around drugs and drug use with their youth.
Milwaukee County Substance Abuse Prevention Coalition, 53206 Drug-Free Communities Project, City of Milwaukee Tobacco-Free Alliance, SPF-Partnerships for Success, The Parenting Network, MPD Office of Community Outreach and Education, and the Milwaukee Fire Cadets were part of this community event.
We had the honor of teaming up with Milwaukee Fire Captain Gregory Miller, Fire Captain Robert M. Bland, and Milwaukee Police Sergeant Amy C. Rivera, who worked with us to put this community event together and also spoke to the families about what to do in addressing situations that involve drugs with your child. We had around 20 youth in attendance asking questions and participating in the reality check scavenger hunt!
Couldn't attend? Watch the panel discussion at your convenience at this link.