You'll always know what's going on with our organization.
Reality Check: Creativity of Retailers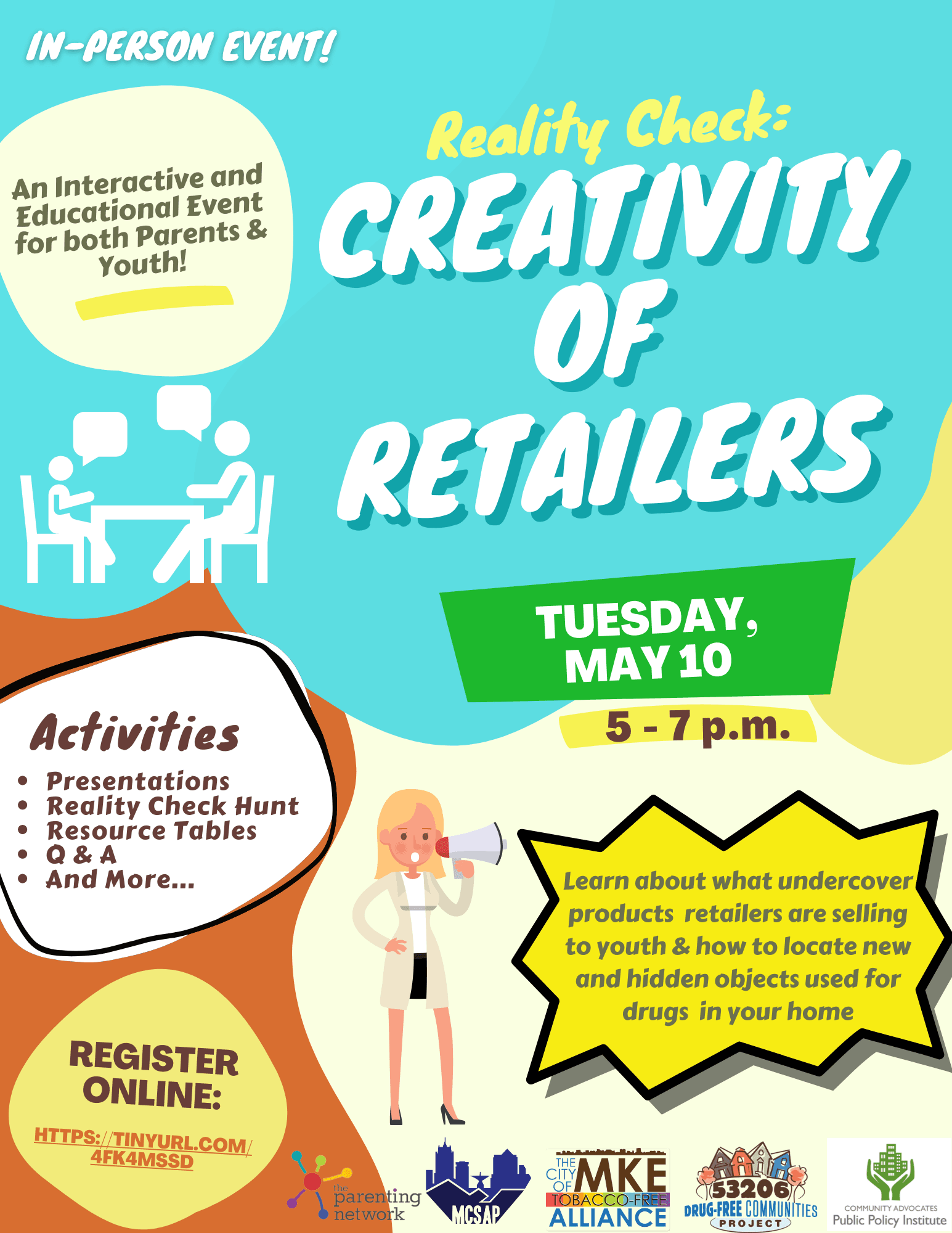 Registration is Required!
Parents often overlook everyday items that may indicate that an adolescent is engaging in some form of risky behaviors involving drug-use, and its not their fault! This event will focus on putting more accountability on the retail stores.
Learn about what undercover products retailers are selling to youth & how to locate new and hidden objects used for drugs in your home.
Join us while we also help bridge the conversational gap between parents and their children in order to help them have the necessary discussions about drug-use.
During this event you will:
Attend a 20-30 minute presentation
Go on a Reality Check Hunt
Q & A Discussion with Presenters
Resources Street: Parents can engage with multiple organizations
Learning Objectives:
o Learn about modern retailer products that can be found in your home
o Learn how to have a conversation on substance use among youth
o Learn how to conduct an open and honest conversation
o Learn key conversation starters to small talk, and more!
Resource Tables:
o Milwaukee County Substance Abuse Prevention (MCSAP)
o City of Milwaukee Tobacco-Free Alliance (CoMTFA)
o 53206 Drug-Free Communities
o MORI
o Law Enforcement OCOE
o Mental Health & Wellness Table
o The Parenting Network
o Medication Lock Boxes / Deterra Bags
Masks required!
Doors open at 4 P.M.
This event will be held Tuesday, May 10, at the Milwaukee Police & Fire Training Center, 6680 N. Teutonia Ave, Milwaukee, Wi 53209.