You'll always know what's going on with our organization.
Family Personal Care Pantry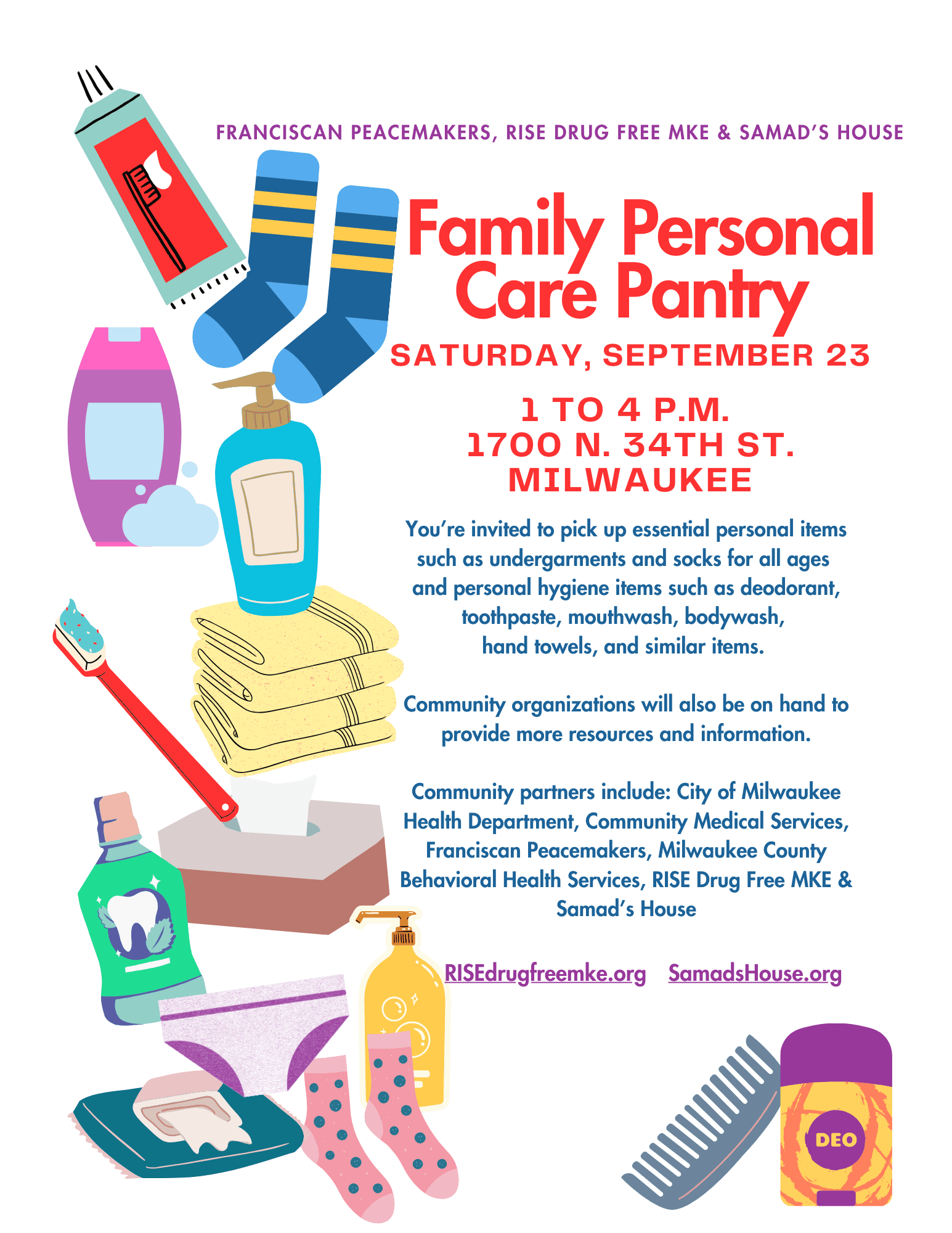 You're invited to pick up essential personal items such as undergarments and socks for all ages and personal hygiene items such as deodorant, toothpaste, mouthwash, bodywash, hand towels, and similar items.
Community organizations will also be on hand to provide more resources and information.
Community partners include: City of Milwaukee Health Department, Community Medical Services, Franciscan Peacemakers, Milwaukee County Behavioral Health Services, RISE Drug Free MKE & Samad's House.