You'll always know what's going on with our organization.
Community Engagement Session on Fentanyl, Narcan & How Milwaukee County Should Invest in Our Community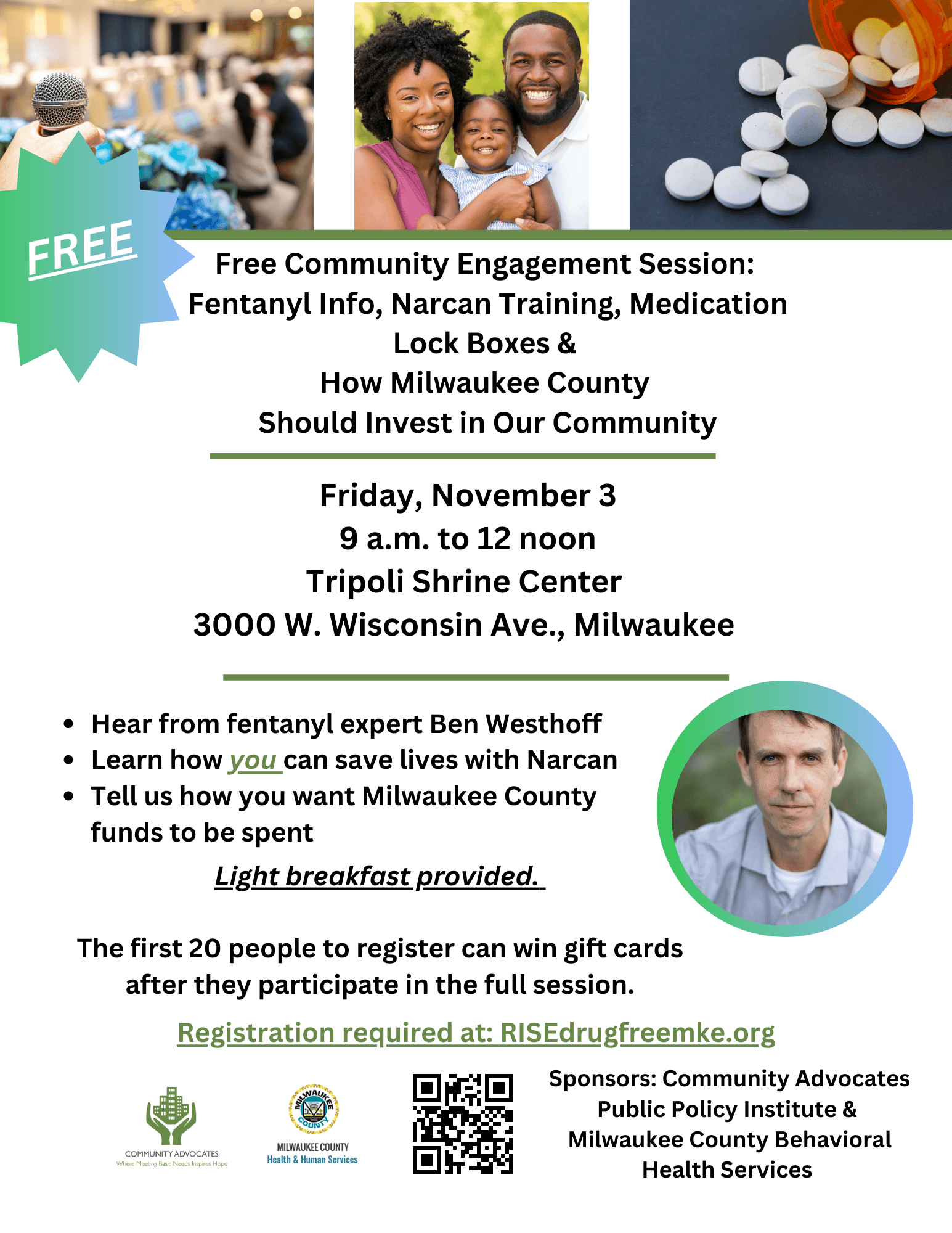 Explore fentanyl with author Ben Westhoff, learn how to provide Narcan, receive a medication lock box, and tell us how you want Milwaukee County funds to be spent in the community in this Community Engagement Session. A light breakfast is included.
The first 20 people to register can win gift cards after they participate on November 3.
This session is sponsored by Community Advocates Public Policy Institute and Milwaukee County Behavioral Health Services.