In 2015, the Milwaukee County Substance Abuse Prevention Coalition was awarded SAMHSA funding through the national Drug-Free Communities Initiative. This five-year grant focuses on preventing alcohol and marijuana use among youth in grades 6 to 12 in the 53206 zip code, one of Milwaukee's most impoverished areas, which encompasses the Amani and Lindsay Heights neighborhoods. RISE Drug Free MKE decided to prioritize the 53206 youth because of the many structural and health challenges faced by residents, who are primarily African American.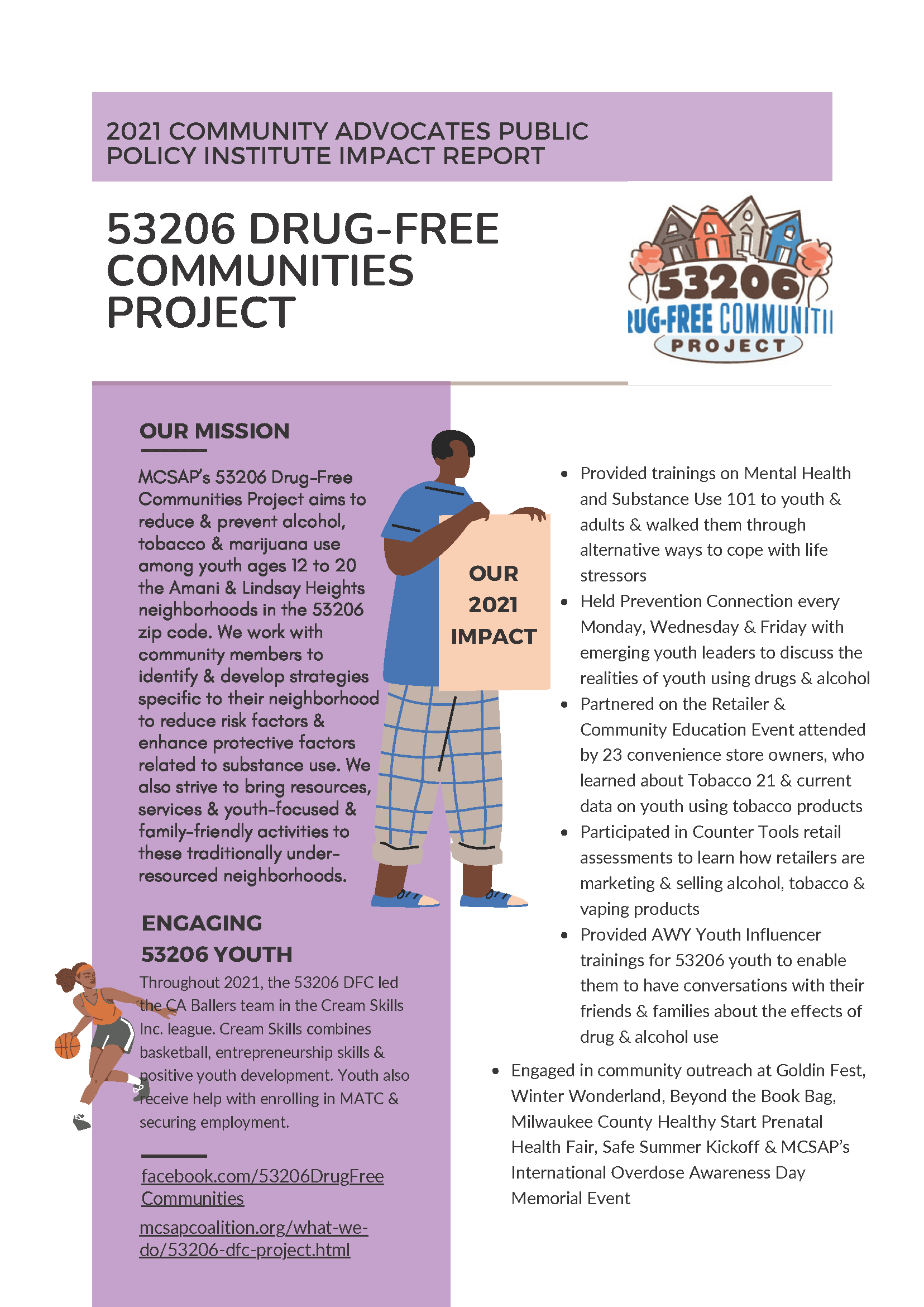 One of the priorities has been explaining how youth substance use plays into the larger community narrative in 53206, and underlining the intersection of how youth substance misuse exacerbates the negative conditions in 53206 and inhibits the progress made in the community. 
We remain conscious of all the pressing issues that affect the neighborhoods in 53206, such as structural and systemic racism, health disparities, lack of emergency housing, violence, trauma, lack of sufficient school resources, hyper segregation, and lack of economic and mental health resources. We have been fighting the stigma surrounding 53206 by offering youth and community leaders an opportunity to partner with a coalition that aims to assist in creating a better future for youth and families. 
Our Work
The coalition recruits community members, including youth and parents, to participate in a broad variety of prevention strategies and projects, including retailer compliance checks, community projects for youth, media literacy, and public outreach and education.
Since access to services also reduces substance misuse in families, the 53206 DFC works with its partners to reduce barriers for families to obtain housing, employment, and health care, and improve the quality of life for all neighborhood residents.
The 53206 Drug-Free Communities project has built deep alliances with:
The Dominican Center
COA Youth & Families Centers-Goldin Center
Safe & Sound
Amani United
Children's Hospital of Wisconsin
Auer Avenue Community School
Hopkins-Lloyd Community School
Hephatha Church
Many individual residents and local organizations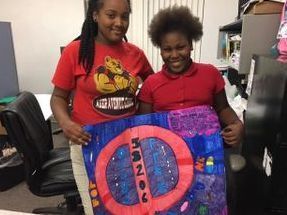 Our Five-Year Impact
RISE Drug Free MKE/MCSAP finished its five-year grant in 2020 and was awarded five additional years of funding to continue our DFC work. Some highlights of our five years in the 53206 neighborhoods:
Coalition membership increased from 69 to 136
Participated in 22 media stories
Conducted 28 community member trainings & 11 youth trainings
Took part in 8 community cleanups
Identified 11 problem establishments to discourage youth access to substances
Held 4 recognition programs for neighborhood leaders
Organized the first drug take-back event in the Amani neighborhood
RISE Drug Free MKE's 53206 DFC also surveyed hundreds of neighborhood youth to learn more about their use of and attitudes toward substance use: 
Surveys given in 2012 and 2018 showed decreased use of alcohol, tobacco, and marijuana, the 53206 DFC's target substances, as well as prescription drugs
Surveys confirmed that the vast majority of youth in 53206 do not use substances. For example, 95% of 53206 middle school students and 82% of high school students say they did not smoke marijuana in the past month
When we asked "why do youth use?" the most common responses were "to deal with anxiety," "to numb pain from trauma," "to deal with loss," and "stop suicidal thoughts"

Interested in learning more about RISE Drug Free MKE's 53206 Drug-Free Communities Project?
Contact us for more information at prevention@communityadvocates.net.